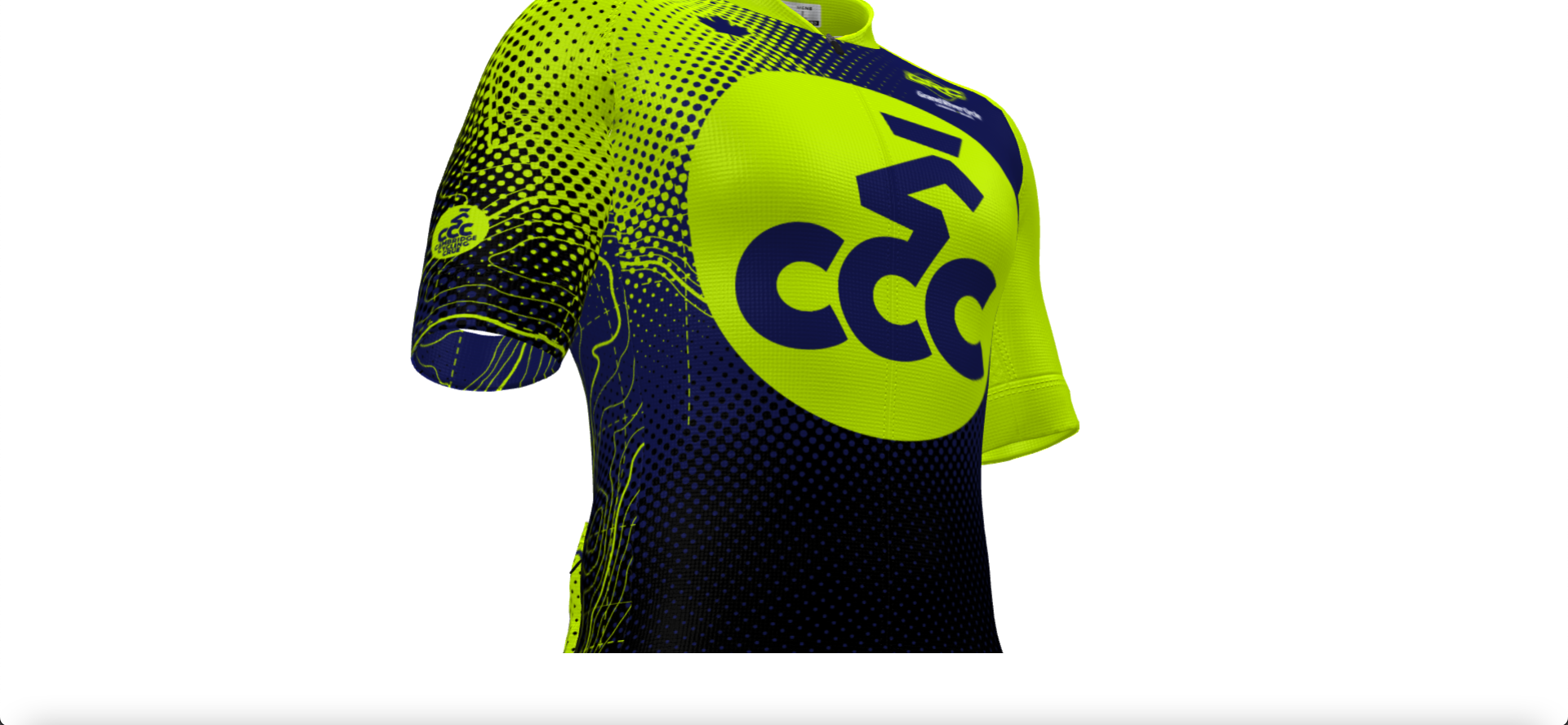 CCC Club Kit 2023 Coming Soon
Road Rides
Road cycling is the most widespread form of cycling in which cyclists ride predominantly on paved roadways.
While gravel-specific routes and types of "All-Road Bikes" are now gaining popularity.
It includes recreational, racing, commuting, and utility cycling. As users of the road, road cyclists are generally expected to obey the same laws as motorists, however, there are certain exceptions. CCC adheres to the Ontario Highway Act to ride safely and accordingly to conditions and traffic volume.
MTB Rides
A mountain bike or mountain bicycle is a bicycle designed for off-road cycling. Mountain bikes share some similarities with other bicycles but incorporate features designed to enhance durability and performance in rough terrain, which makes them heavier, more complex and less efficient on smooth surfaces.
CCC's purpose is to promote camaraderie and getting onto the trails in a responsible manner with an acceptance of all user groups enjoying the trails together. CCC follows the guidance or proper trail etiquette and responsibility aligned with:
mtbproject.com
imbacanada
imbausa
Gravel Rides
What is gravel riding? Gravel riding, aka gravel biking, isn't really anything new, but it has become more popular in recent years. Typically you can ride Gravel only with any type of bike, fortunately, there are new refinements and specifically geared pure "Gravel Bikes" if you want adventure and greenery hop on your bike and start riding on dirt and gravel roads, as opposed to riding on paved roads. Cyclists have long been riding on dirt roads with converted cyclo-cross or converted mountain bikes with skinnier tires.
Canada has only 40% paved roads the other are 60% gravel! Typically you find gravel rides in the countryside with great vistas & scenery and find them less congested than pure road cycling.